The leading media intelligence provider in the Nordics
Infomedia translates the chaotic media landscape into insights that strengthen our clients' strategic initiatives across business areas, markets, and borders.
People, comprehensive data and advance technology are the ingredients in our solutions. We offer what it takes to navigate a complex media landscape. Locally, regionally and globally.
We make communication change the world
Communication can overthrow regimes, determine elections, and create iconic brands. Proper communication at the right time and place can win market share, manifest a brand, increase revenue, and minimize risk.
With 350,000 tweets per minute, 30,000 hours of new YouTube videos per hour, and over 2 million published online articles daily, it's never been harder to stay on top of things and more straightforward to measure the wrong things.
Infomedia is the strategic partner that translates the chaotic media landscape into insights and advice that drive action and results.
We are particularly pleased when our solutions are recognized for their results. Here is an overview of Infomedia solutions that have been awarded for the impact they create.
We have around 200 employees throughout the Nordic region with various competencies and professional roles.
We constantly monitor the news pulse and provide insight and knowledge to our customers daily, around the clock. The combination of experienced specialists and young talent makes Infomedia a vibrant and dynamic workplace. That's what makes our culture and organizational DNA strong.
Want to join us? Check our vacancies for positions you're interested in, or send us an unsolicited application.
2002
Infomedia is founded
Infomedia was founded on 19 December 2002 as PCs and internet access were gaining ground in the average Danish household. As a joint venture between JP/Politikens Hus and Berlingske Officin, two of the largest media publishers in Denmark, Infomedia was built on a strong foundation of media experience and high standards of editorial principles.
2006
Infomedia acquires A'jour Klip
Infomedia strengthens its market position with the acquisition of A'jour Klip Gruppen A/S, one of Denmark's oldest suppliers of media monitoring. With the acquisition of A'jour Klip, Infomedia now becomes a full-service provider of all media monitoring services
2009
Infomedia acquires Cision Denmark
Infomedia continues to expand and acquires Cision Danmark A/S, one of the world's leading providers of media search, media monitoring and media analyses. The purpose of the acquisition is to strengthen Infomedia's market position in Denmark.
2012
Infomedia acquires Infopaq
Infomedia acquires Infopaq's Danish activities and thereby significantly expands the number of news sources that can be delivered digitally from Danish media.
2018
Infomedia acquires Opoint Technology
Infomedia wants to expand internationally and acquires Oslo-based Opoint Technology. The company is the leading global technology platform for crawling online media content. This significantly strengthens Infomedia's market position and provides access to large international customers.
2019
Infomedia acquires M-Brain's operations in Sweden, Norway and Estonia
Infomedia acquires M-Brain's media monitoring activities in Norway and Sweden as well as a production unit in Estonia. Through this acquisition, Infomedia gains broader and deeper media coverage in the Nordics and a customer base of 1,000 Nordic companies, bringing the number to more than 3,000 Nordic customers and 100 new colleagues.
2022
Infomedia acquires 23% of MediaCatch
Infomedia acquires a stake in tech start-up MediaCatch and its software platform, which represents the next generation of media monitoring technology specialising in audio and video. The technology is based on AI and can be used to monitor and recognise text, logos, objects, faces, moods, gender, age, etc. across broadcast, podcast, YouTube, streaming services and social media.
2023
Infomedia opens an office in Finland
As the number of large Nordic customers increases, so does the need for Infomedia's presence in the Nordic region. This leads Infomedia to open an office in Helsinki.
Infomedia is owned by JP/Politikens Hus and Berlingske Media. Both are some of the leading media companies in the Nordics. Together, they are behind a large number of news media publishers, weekly newspapers, and niche media.
Infomedia is 100% owner of Opoint, which is the world's leading provider of online news data and global news monitoring technology. Via Opoint, we provide both global online news monitoring and a global media archive with more than 7 billion news articles from more than 178,000 news media across the globe.
AMEC is the international association for the measurement and evaluation of communication that represents organizations and professionals, who provide media evaluation and communication research. AMEC has more than 160 members in 86 countries worldwide, including Infomedia.
FIBEP is the world media intelligence association with more than 130 company members representing over 60 nations, including Infomedia. The Association and its members focus on solutions within media monitoring, media analytics, PR distribution and journalist databases, alongside consultancy services and SaaS platforms.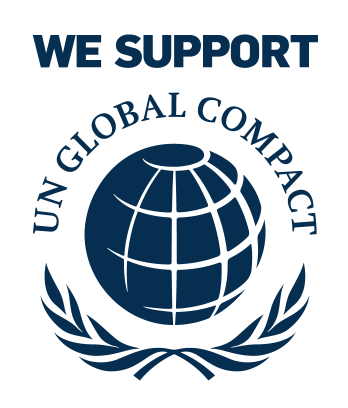 All companies have a responsibility to create a more sustainable future. Including Infomedia. This is why we are part of the UN Global Compact, where along with more than 10,000 other companies. We take our social responsibility seriously.

The Press Database and Licensing Network (PDLN) is an association representing organizations owned or controlled by publishers, who license or supply newspaper, magazine and web material for media monitoring, press clippings and press audit services. PDLN has 27 members in 23 countries. Including Infomedia.