Amplify makes it easy for all to share your content on social media
Amplify from Hootsuite makes it easy for your colleagues to share company postings across social media. It gives your content far greater reach and engagement.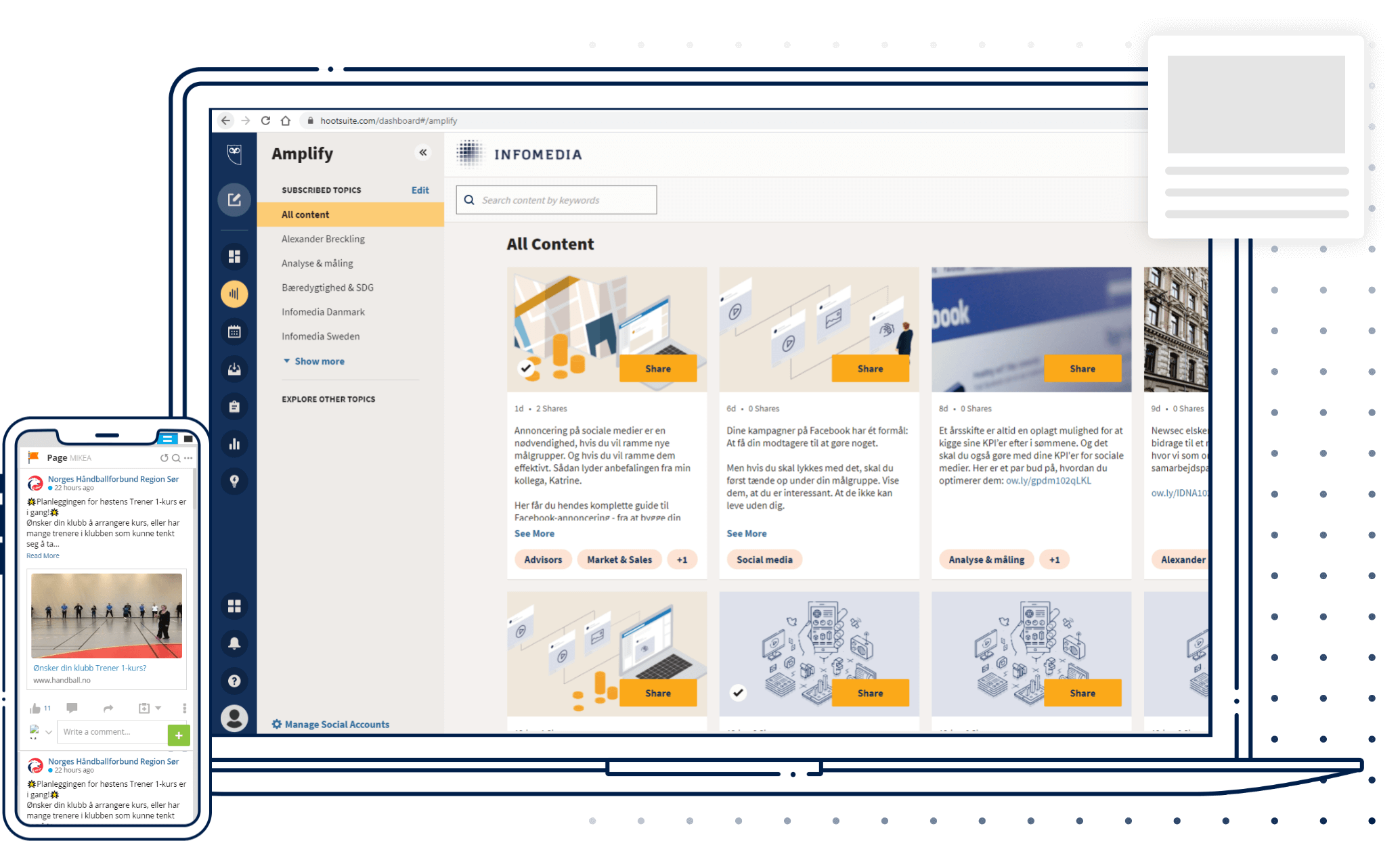 Infomedia is the exclusive distributor and solution partner of Amplify in the Nordic region
Boost your reach and engagement on social media with Employee Advocacy
Amplify from Hootsuite makes it easier for your employees to share posts about your business and other relevant topics on social media – extending the reach of your content
When employees share a post about your business on social media, their network influences both the post itself and extends the reach of your business and messaging.
Make it easy to share posts on SoMe
Schedule and distribute (pre-)approved content to employees from one place. Your employees can share your posts across their social networks, in just a few clicks.
Understand the impact of your initiatives
With Amplify, you can track the statistics for your posts and measure the impact of your shared content. It gives you deeper insight into what works and what can be improved.
Make it easy for your employees to share your company posts across their own channels
Motivate employees to share content with a secure and user-friendly platform.
Stay on-brand with approved posts and avoid posts on social channels that deviate from your positioning.
Make it easy for everyone to share posts from their mobile via Amplify's app.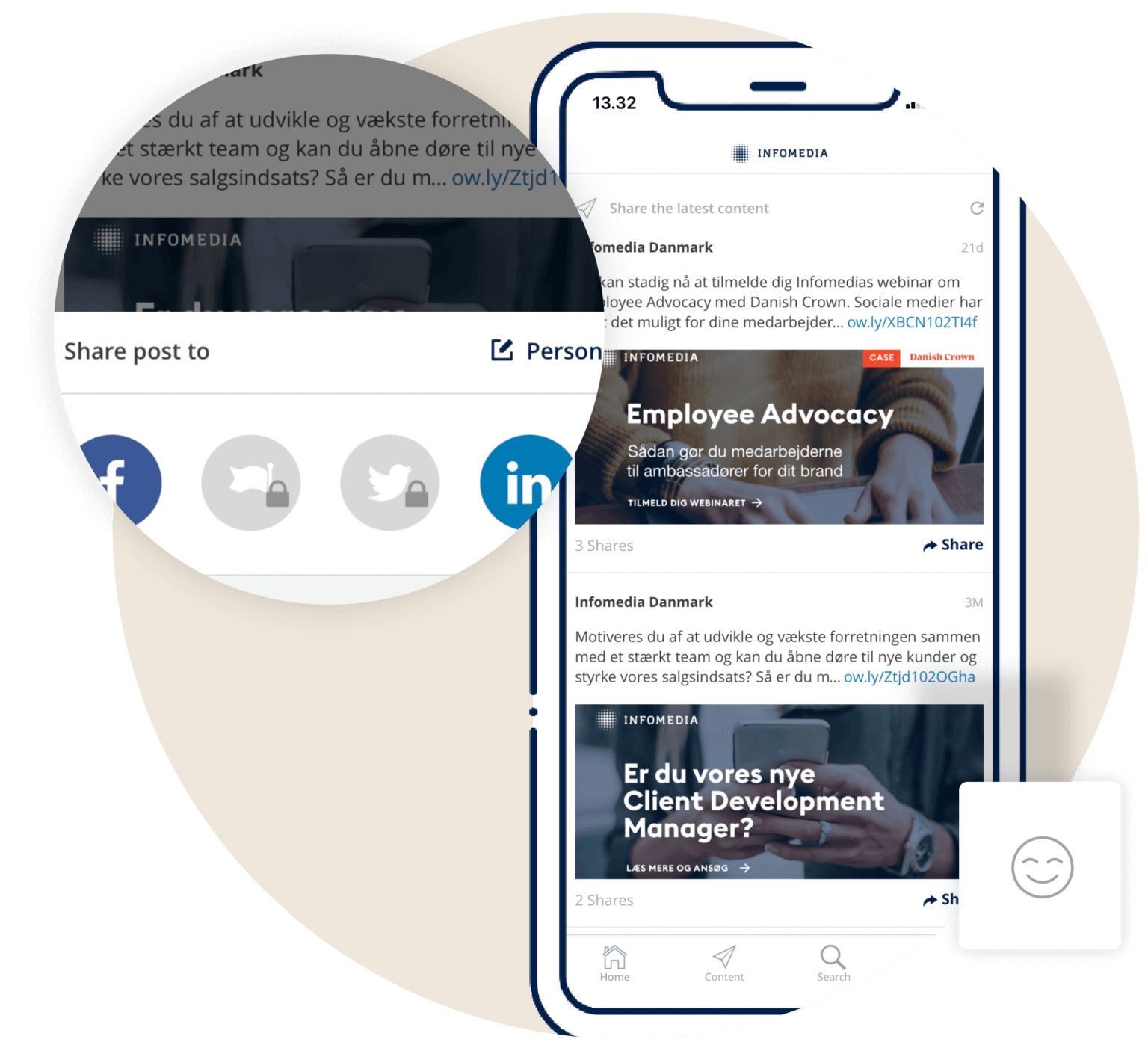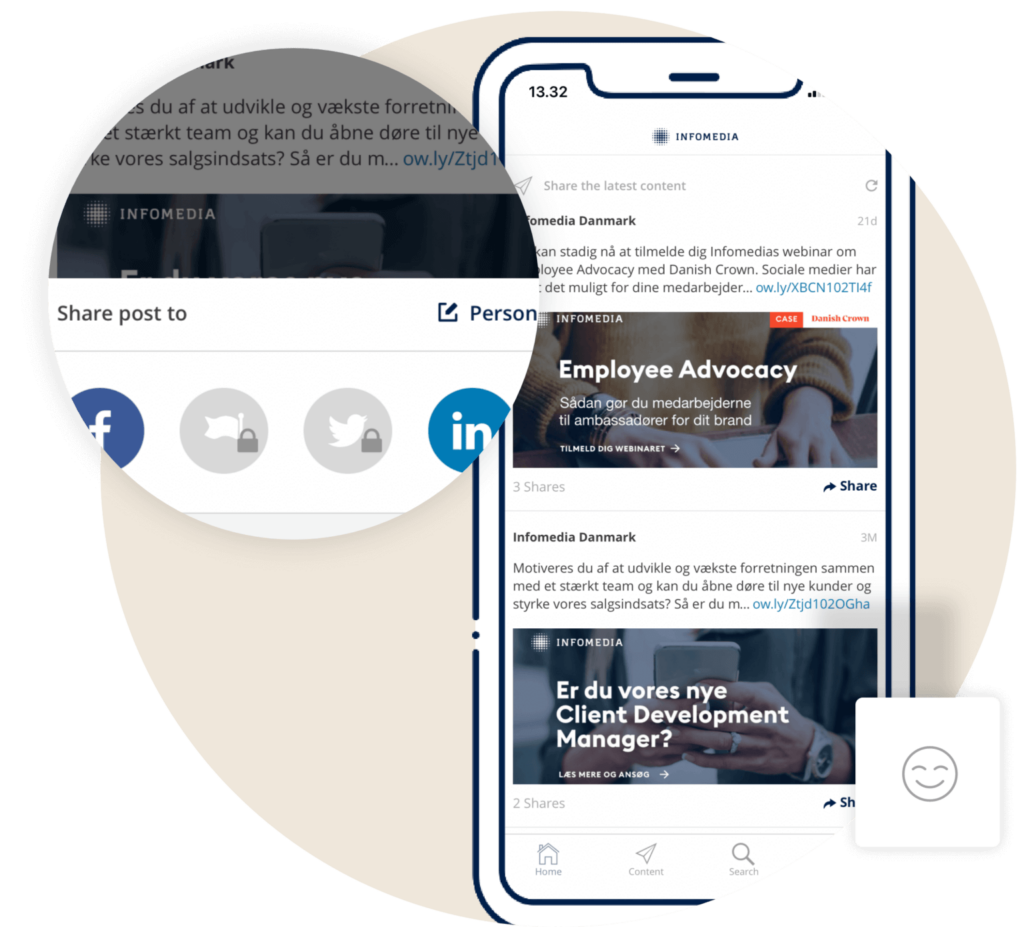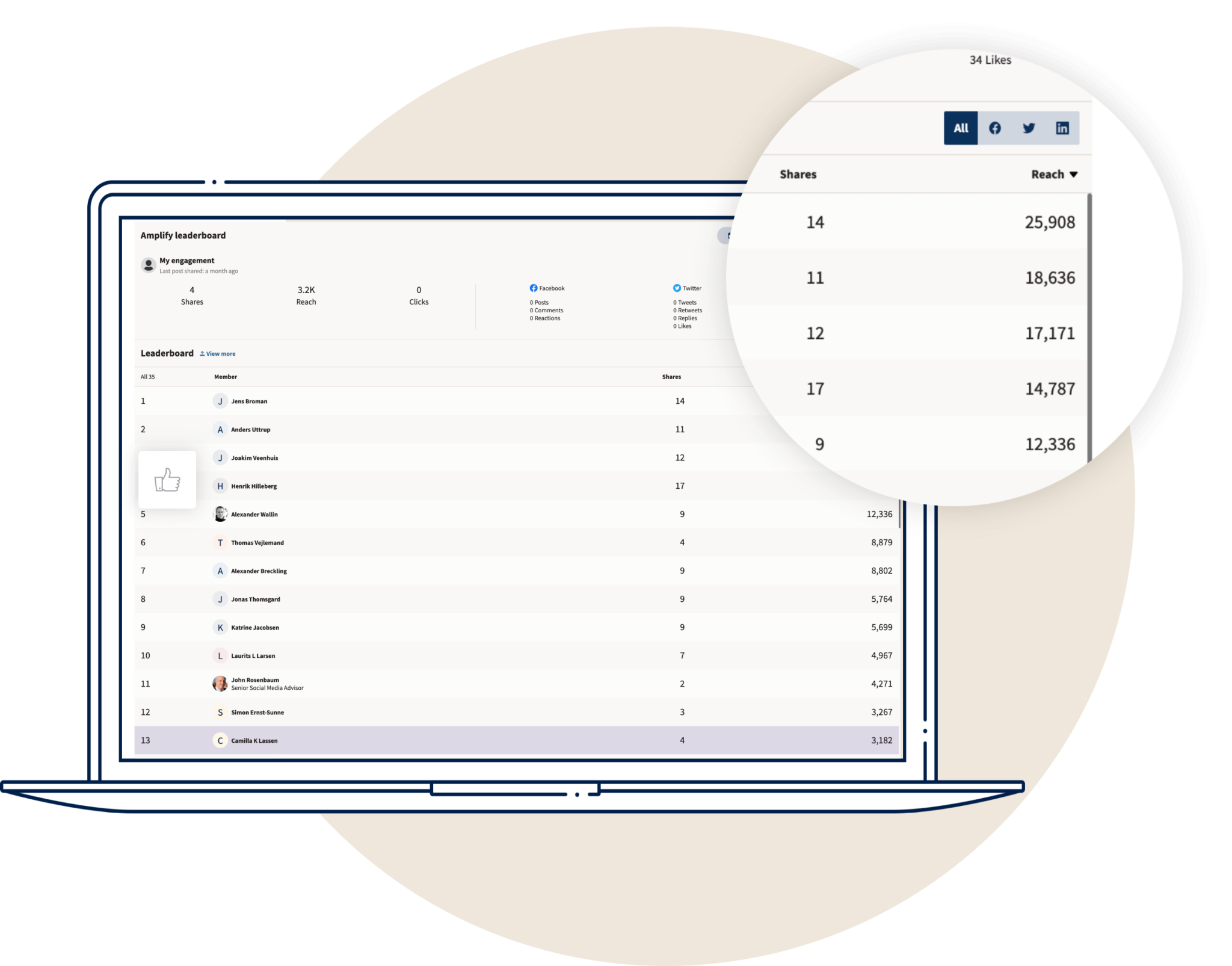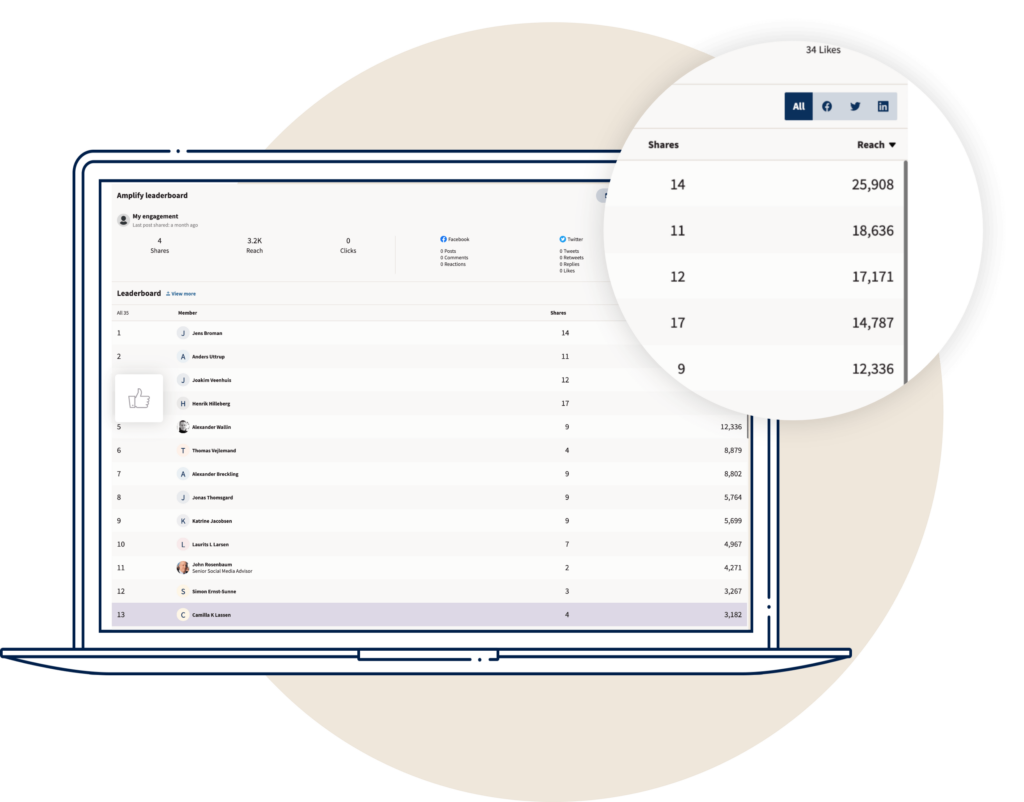 Measure your team's engagement and the effect of your content
Measure and document employees' use of Amplify on both an individual and organizational level.
Gain insight into which content is shared the most and what impact it has on your reach and your website traffic.
Increase your employees' engagement with your Employee Advocacy program using Amplify's KPIs for content effect.
Share news internally and across departments
Keep employees informed about internal news via email or app notifications.
Save time by managing all SoMe messaging from one secure platform.
Engage your employees and let them share the content from your company that is most relevant to them.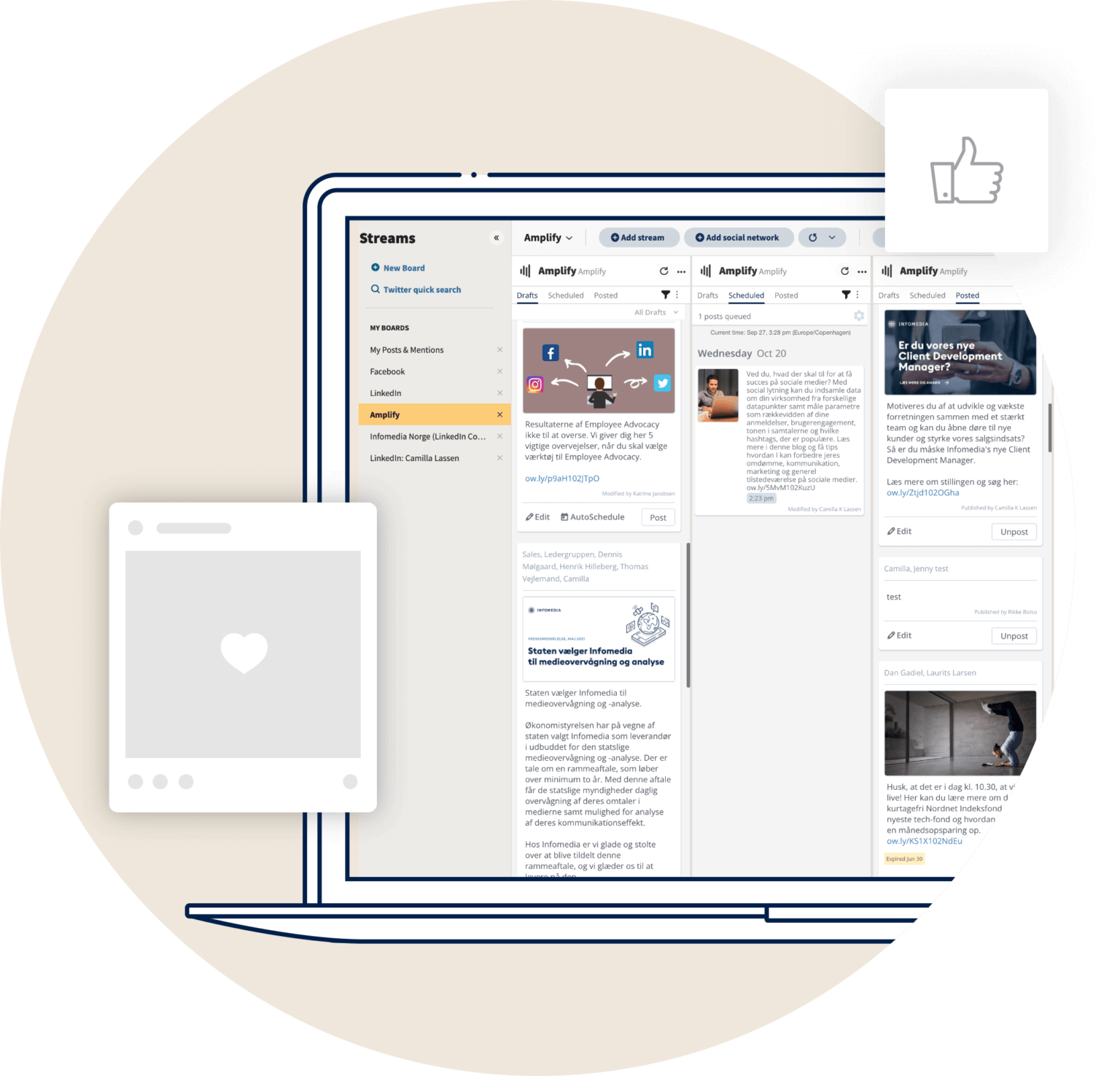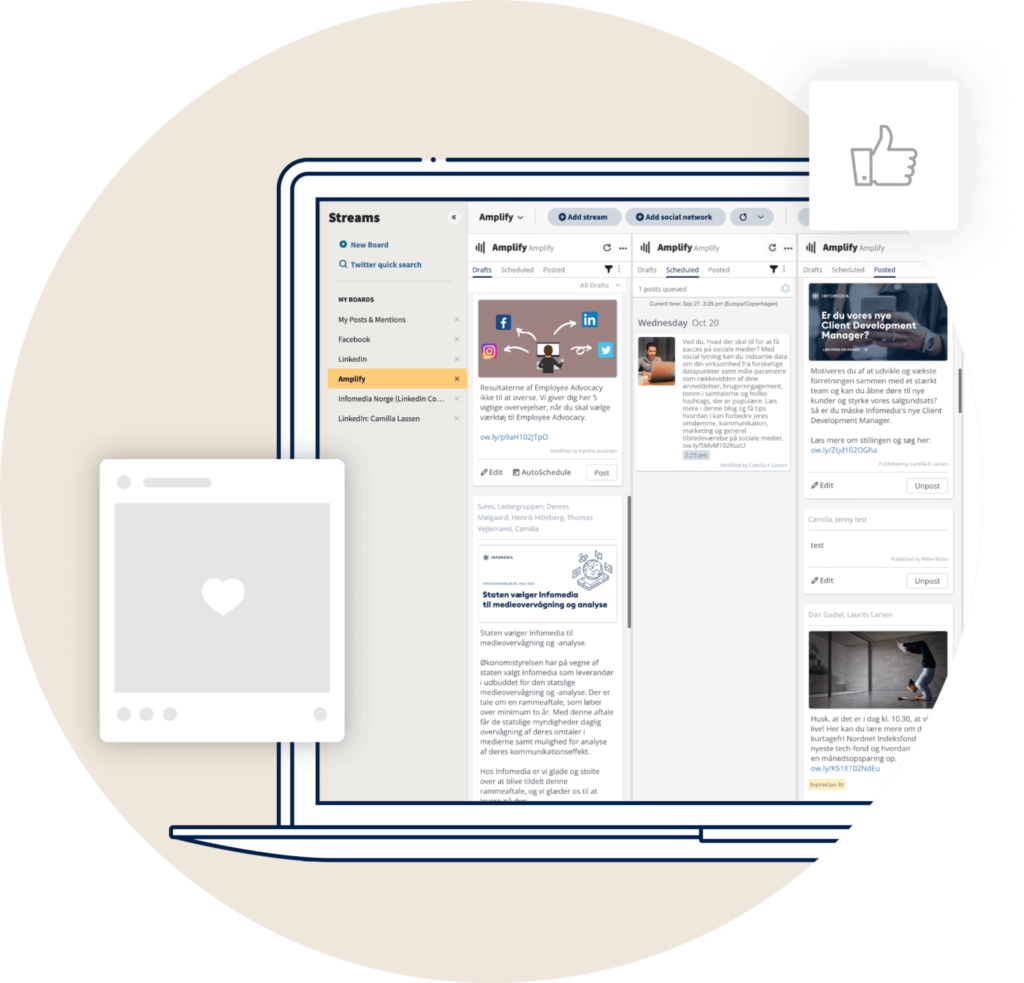 Book a demo and discover how Amplify can help you grow your social media reach and engagement.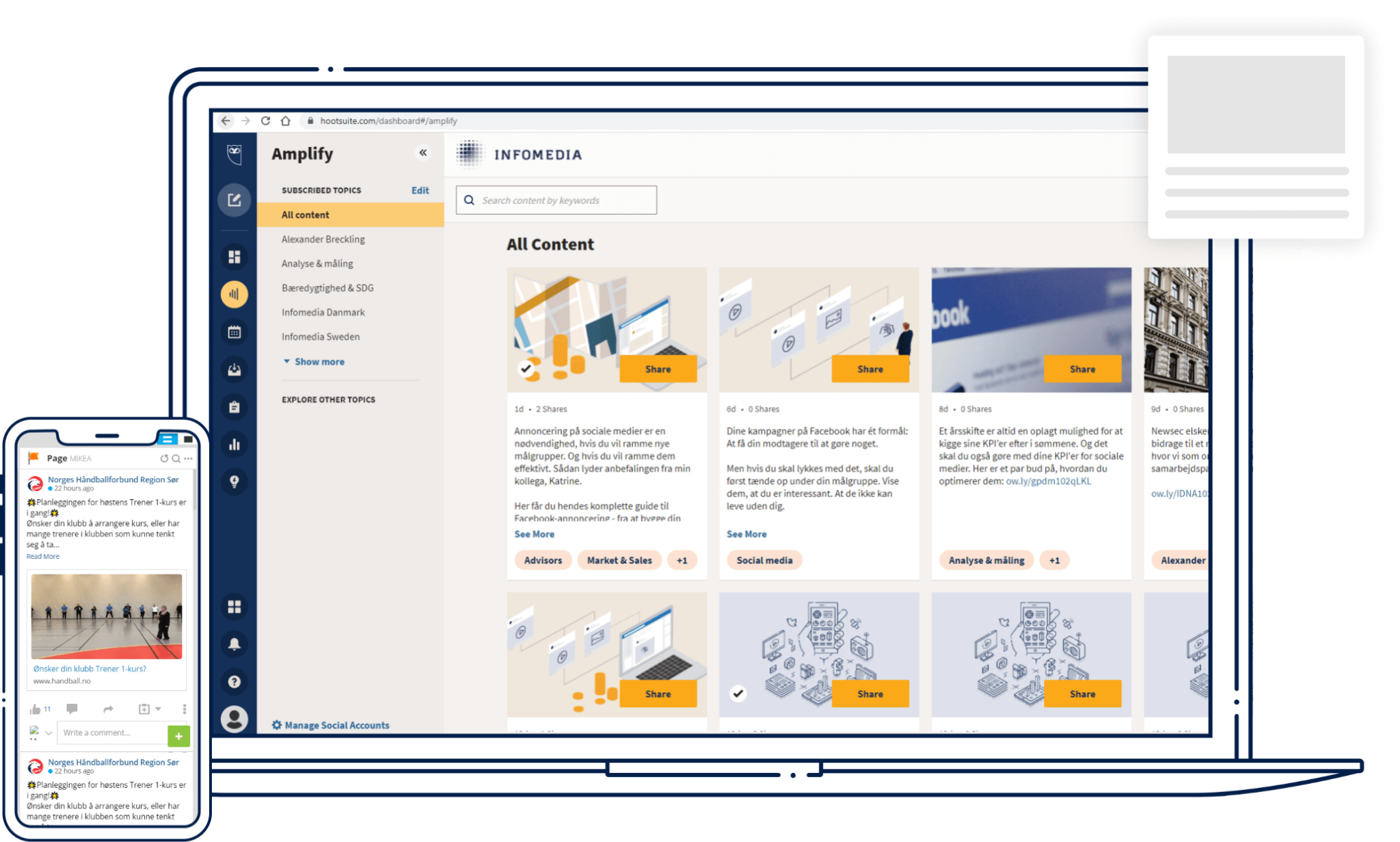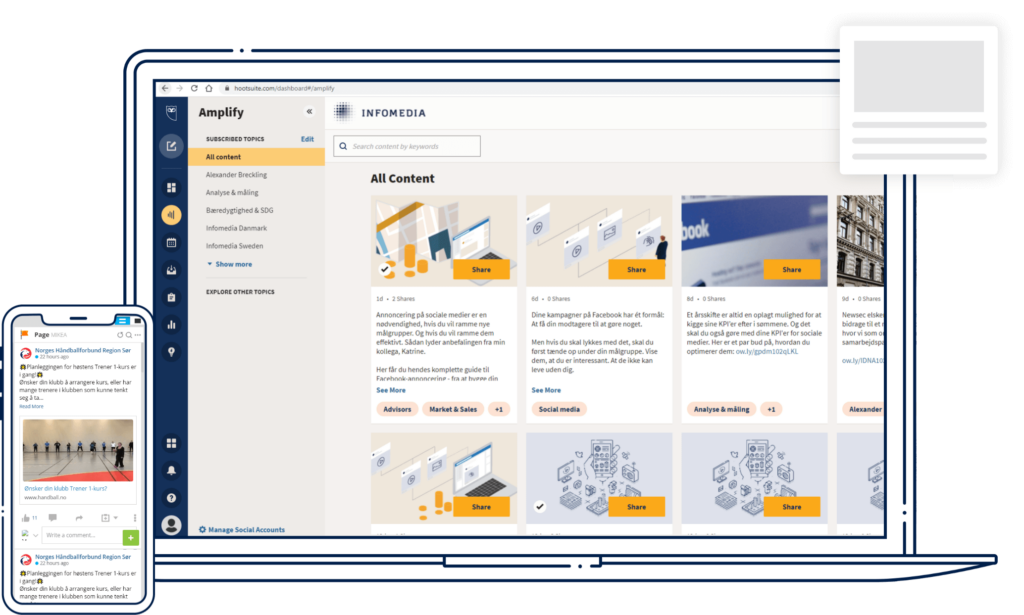 We can help you implement Amplify to support your work with Employee Advocacy and social media.
Whether you measure success through leads, messaging, or customer satisfaction, Amplify makes it easy to share posts on social media – allowing you to increase your reach.
We map your workflow, to help you use Amplify and streamline and optimize your work with Employee Advocacy and communication, via social media.
We have successfully implemented Amplify in both private and public organizations. It involves internal anchoring through learning and ongoing training.
Speak to one of our experts and learn how Amplify can make work even easier for both you and your colleagues.