Infomedia is VOCAST's exclusive distributor and solution partner in the Nordic region
Schedule, broadcast and track press releases from a single platform
VOCAST is an all-in-one platform for effective PR work. Use VOCAST to target your PR messages more accurately and handle media, journalists and news influencers in one place.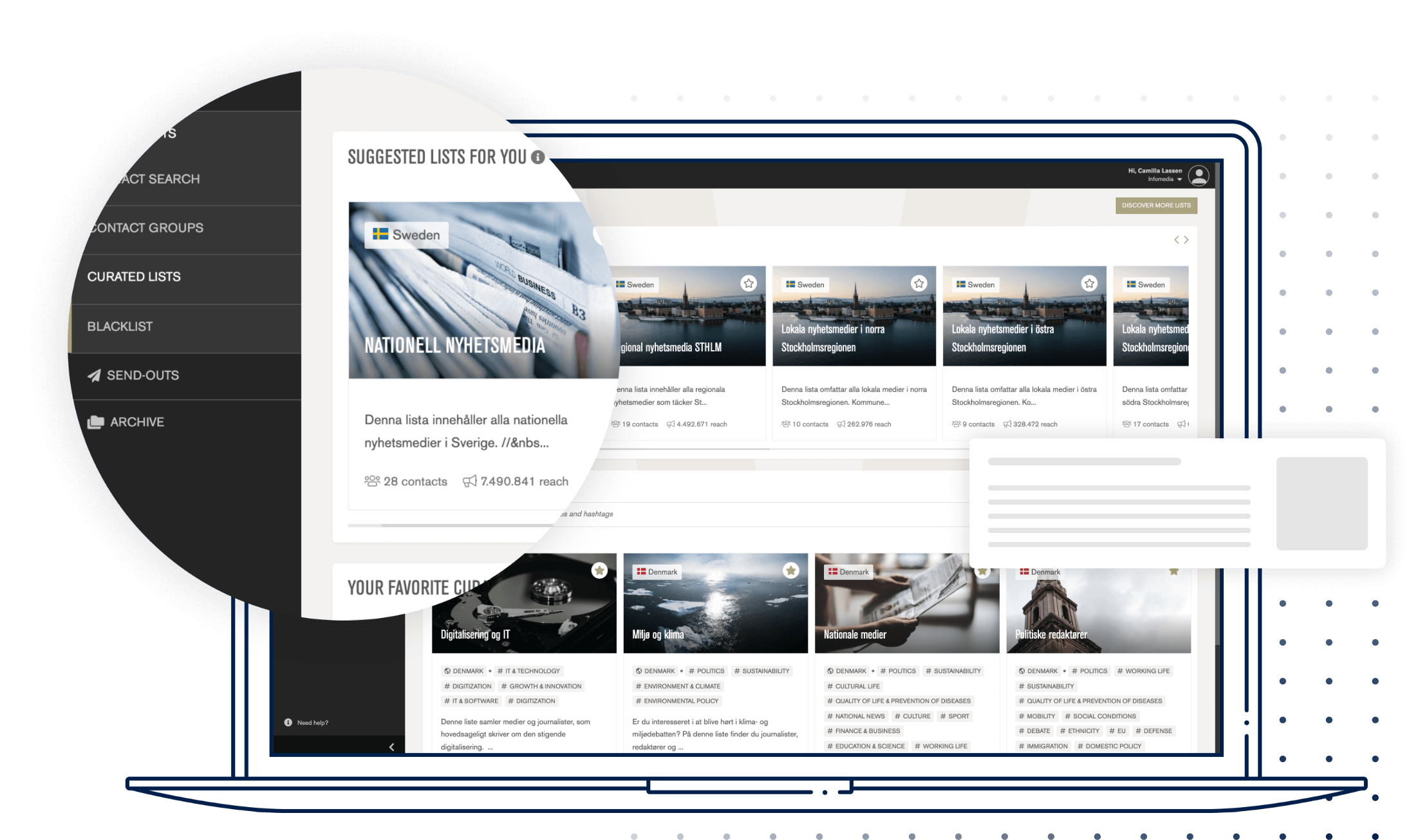 Infomedia is VOCAST's exclusive distributor and solution partner in the Nordic region
The powerful digital tool for effective PR distribution
The media landscape is fragmented for PR professionals. You have to go through several people and channels to reach your target audience. This brings with it both challenges and opportunities that VOCAST helps you, master.
Identify you target audience
With VOCAST, you have all relevant target audiences at your fingertips. Media, journalists, and news influencers with expertise in communicating in their specific areas. They are all waiting to receive your stories.
Your time is scarce and precious. You have no time to waste when you need to get your important messages to the market. With VOCAST, it only takes a few clicks to share your press releases, photos, videos, and more with your key stakeholders.
Control your brand and identity
There are great demands on both your digital presence and visual communication. With VOCAST, you can always be sure that your identity, logo, and images are as razor-sharp as your messages.
"VOCAST has lifted our PR efforts. We especially use the platform for sending out press releases and for press pitches, where we need to find relevant journalists. Their contact database is well updated and a good tool for time-optimizing. Our press releases are published directly on our website when we send out. It's a very clear and easy set-up that works every time."
Line Christensen
Journalist and PR manager, Aalborg Municipality
Manage media, journalists and news influencers in one place
VOCAST targets your communications to exactly those who are interested in your mission, organization, and services.
Access curated lists with all the relevant media, journalists, and news influencers. It gives your messages a better chance to hit the spot because they hit those who are interested in just you.
You also get access to VOCAST's media database with media, journalists, and news influencers. All the contacts are registered within specific subject areas, geography, and media types, so you can easily target your messages.
You also do not have to worry about GDPR when contacting media and news influencers. VOCAST makes sure you have consent to send to them.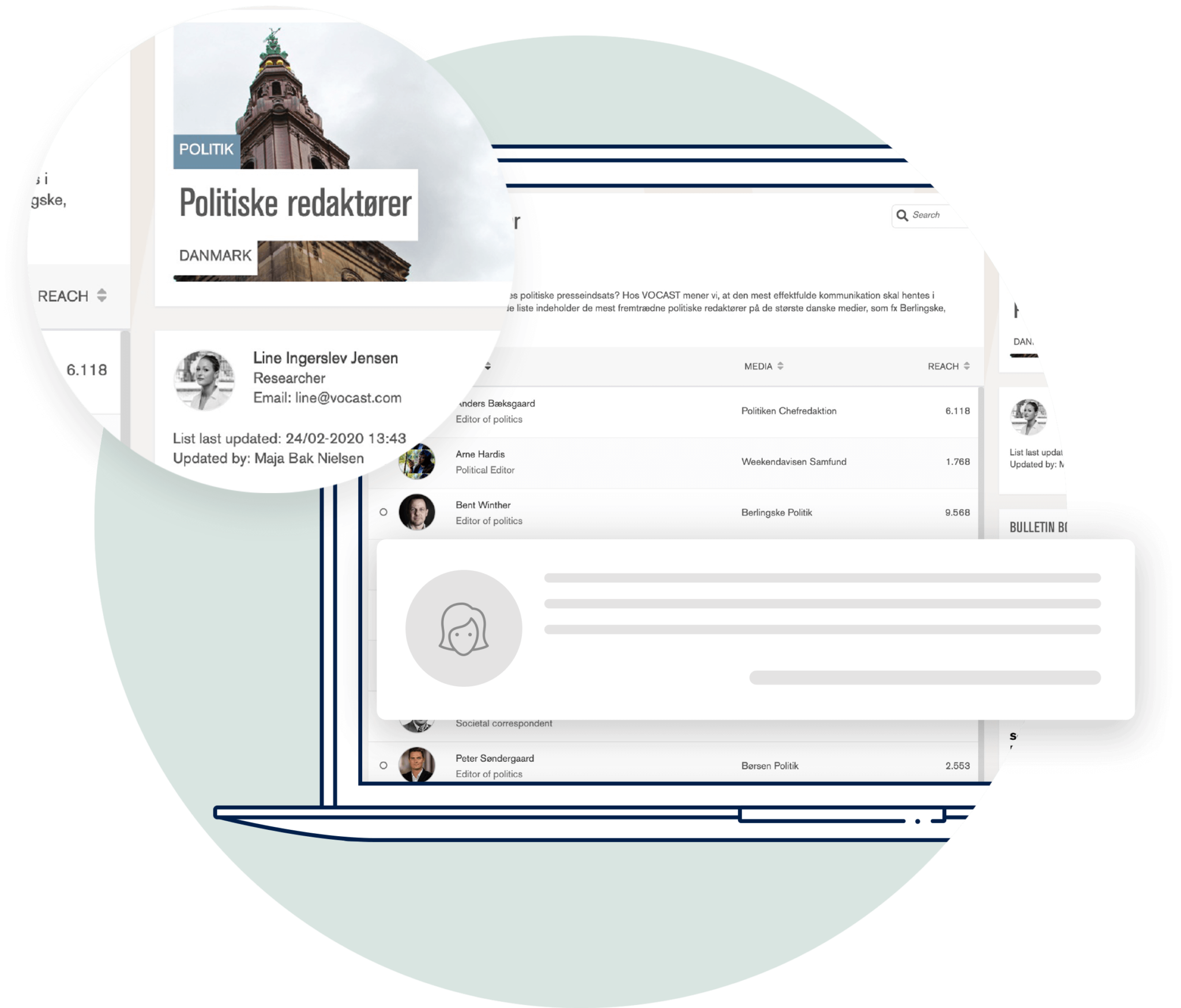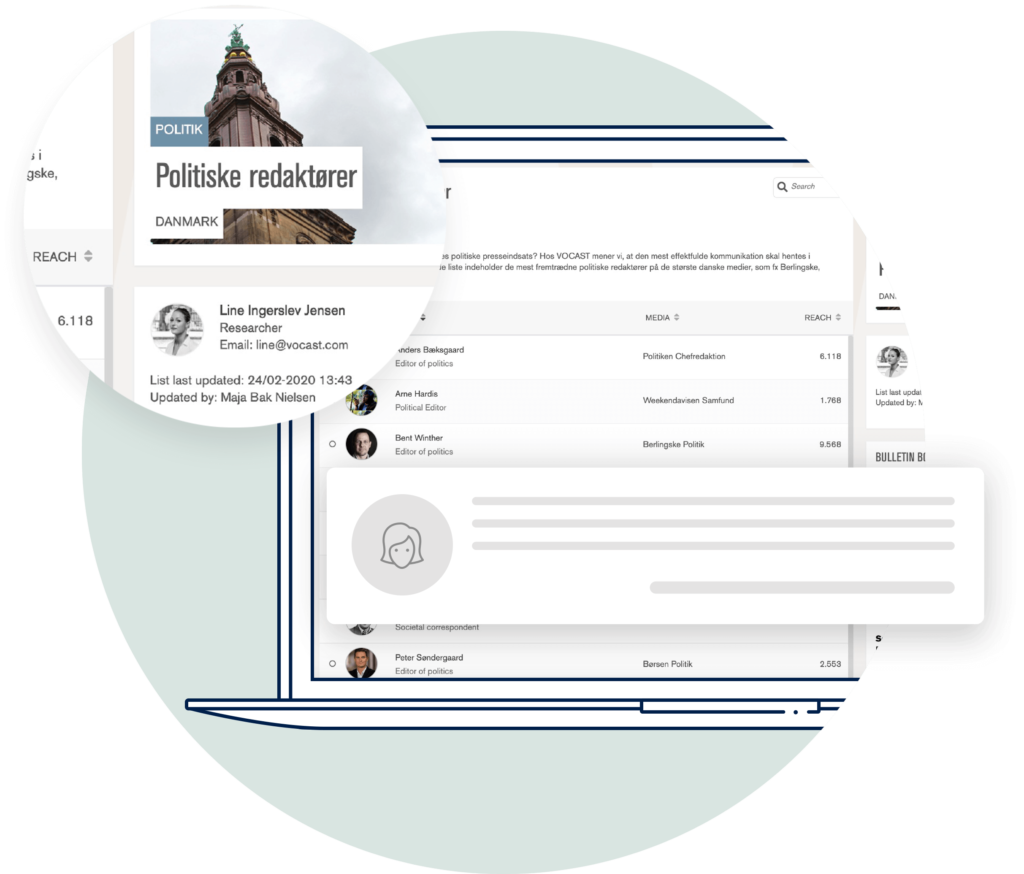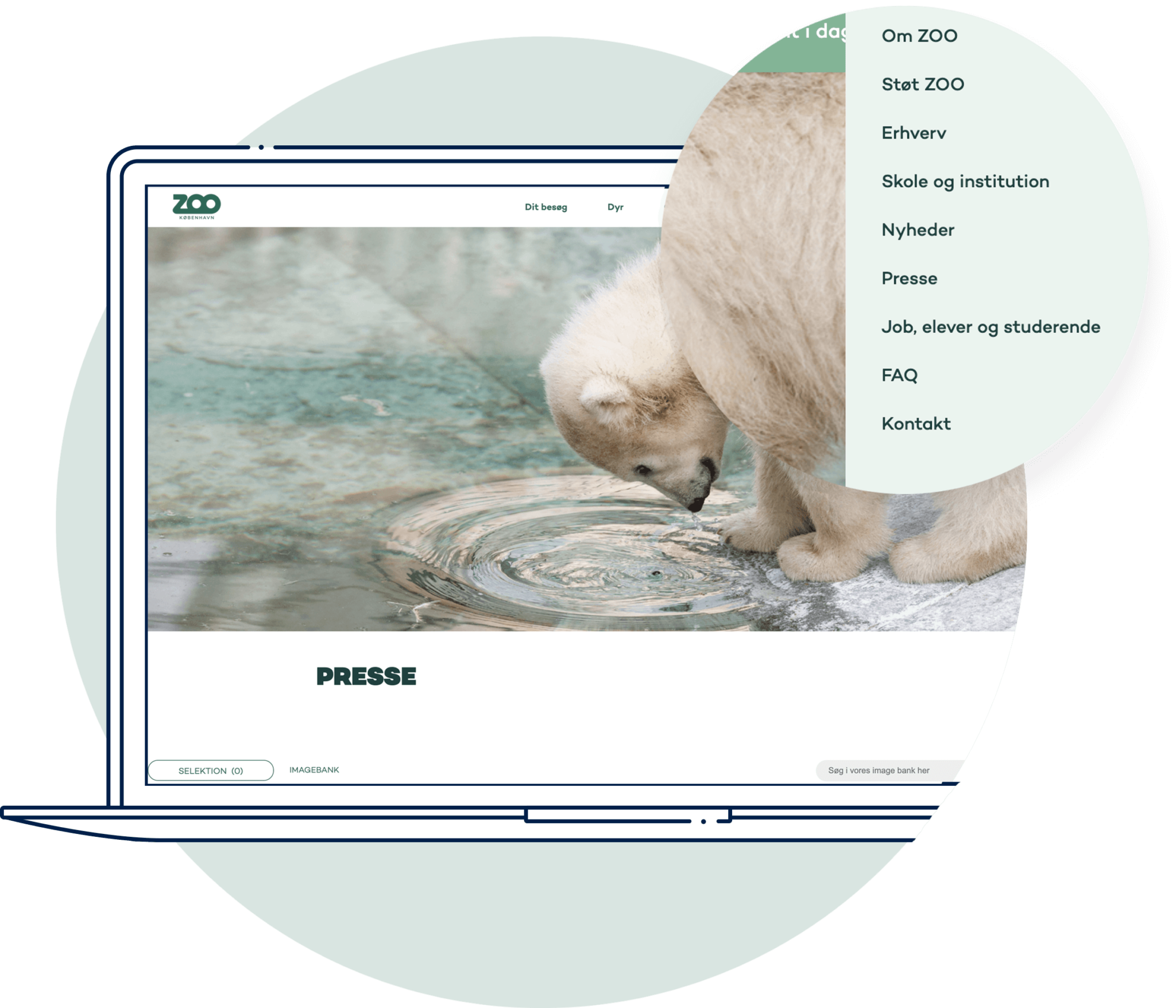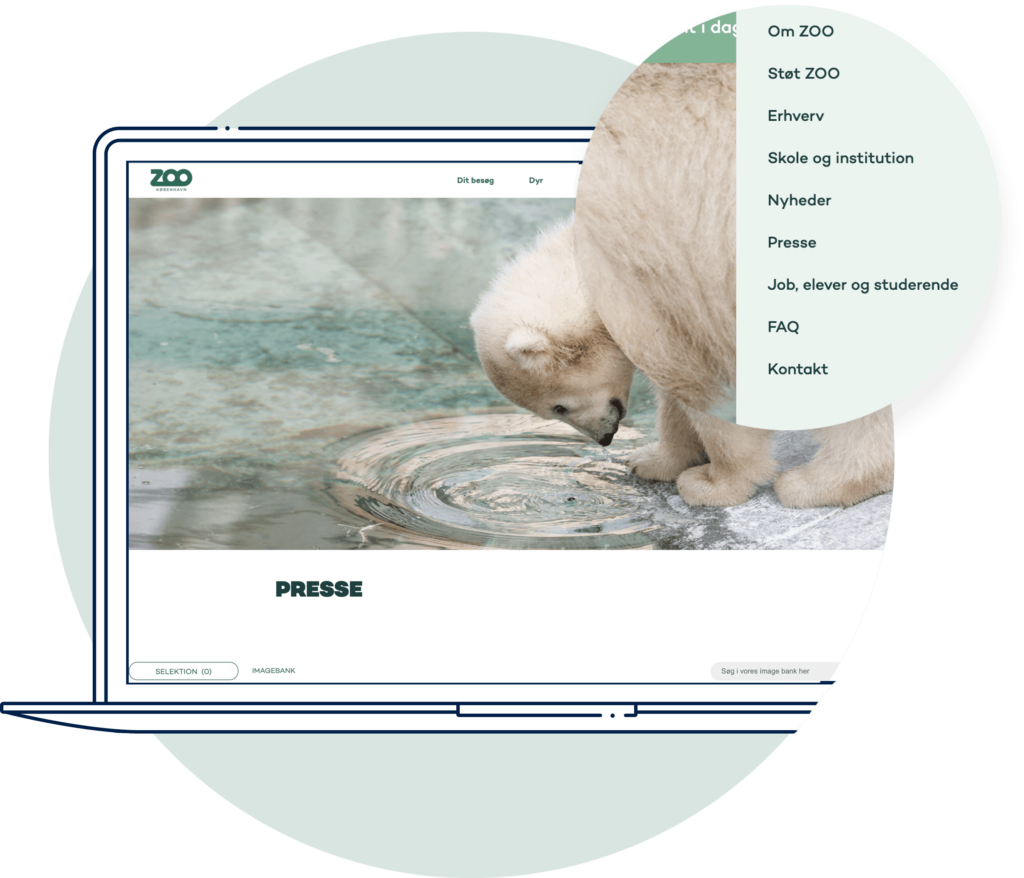 Online press room and image bank
Your news and images are easily accessible, and you can keep track of whether your content is downloaded and used in practice.
With one click, you can share your latest news from your online press room, which of course is tailored to your organization's visual identity.
The same applies to the image bank, which makes it easy for you to distribute images, video, and other files to the press and other partners.
Send out your messages and measure the effect
VOCAST aligns with your visual identity so all press releases and newsletters reflect your brand. With VOCAST's email editor, you can easily add, delete and change the content in your campaigns.
We make sure you can broadcast from your own email domain so that your news is received credibly and seriously and does not end up in the spam filter.
You also get access to statistics that show when your emails were delivered, opened and which links are clicked on.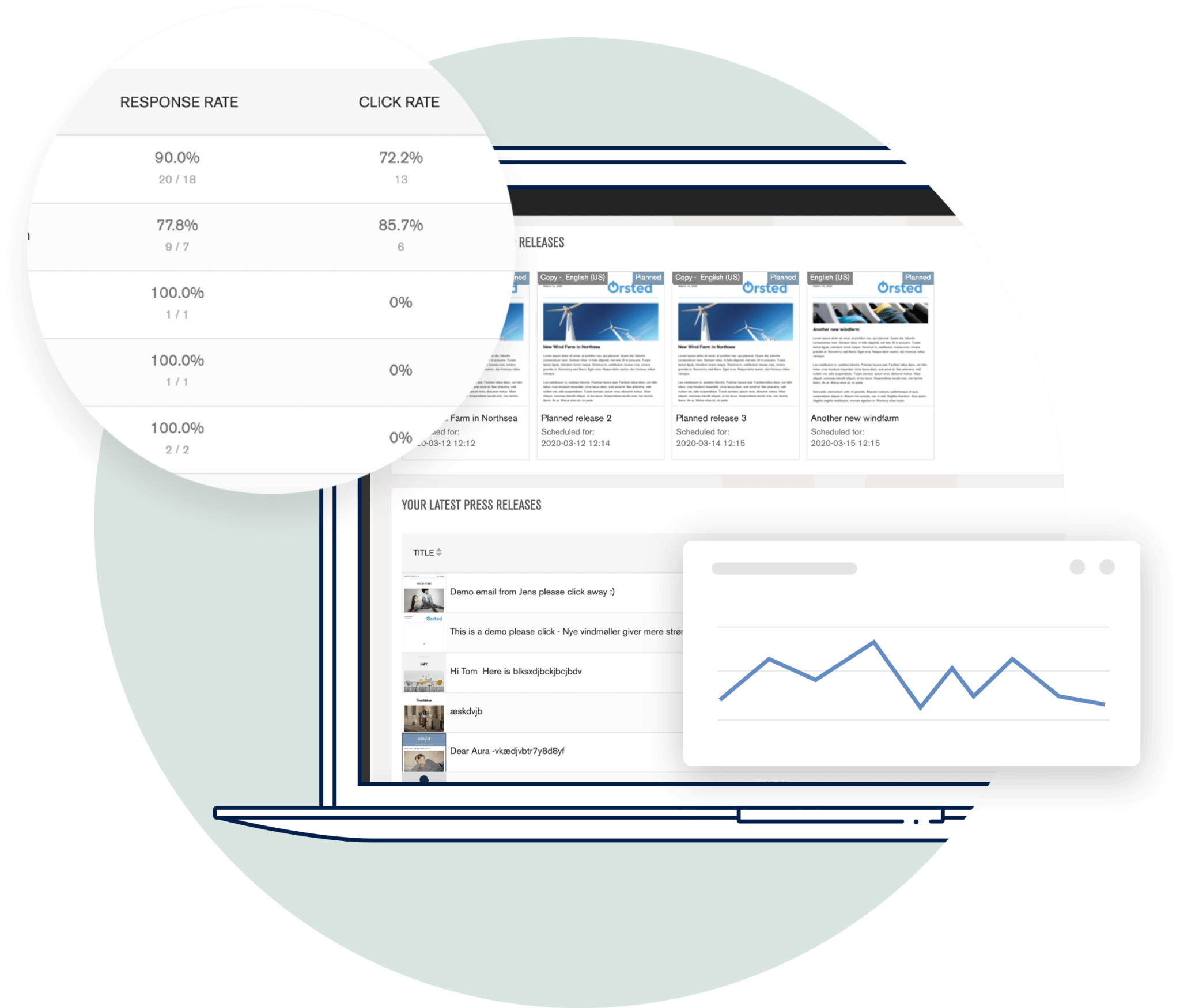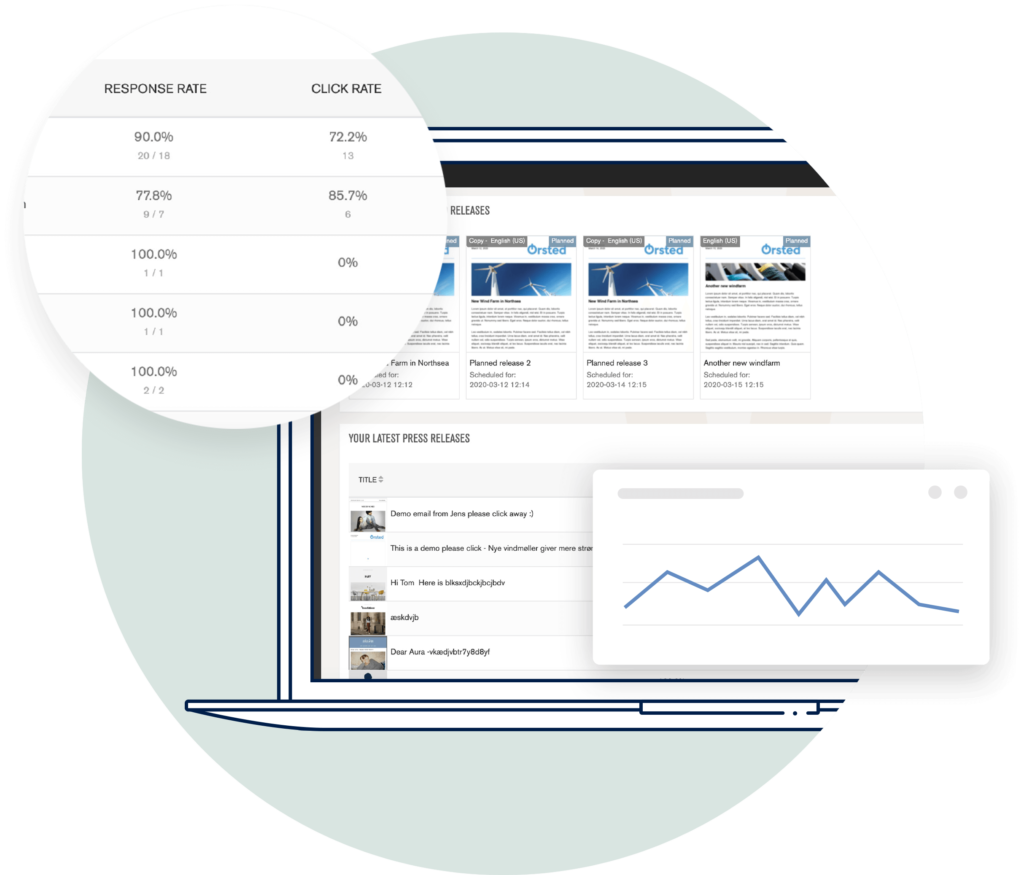 Get a guided tour in VOCAST and discover all the benefits and how to work more effectively with PR.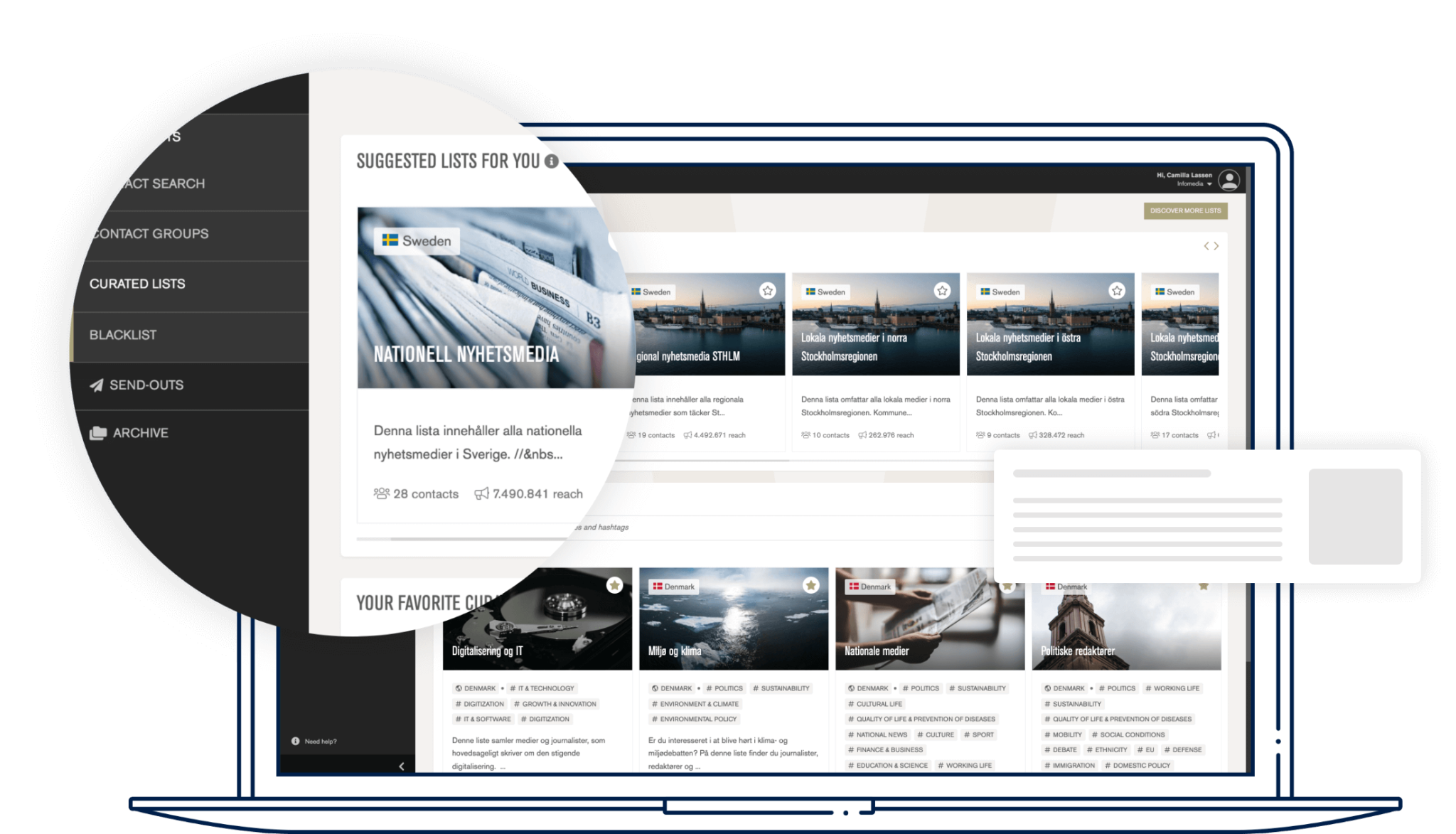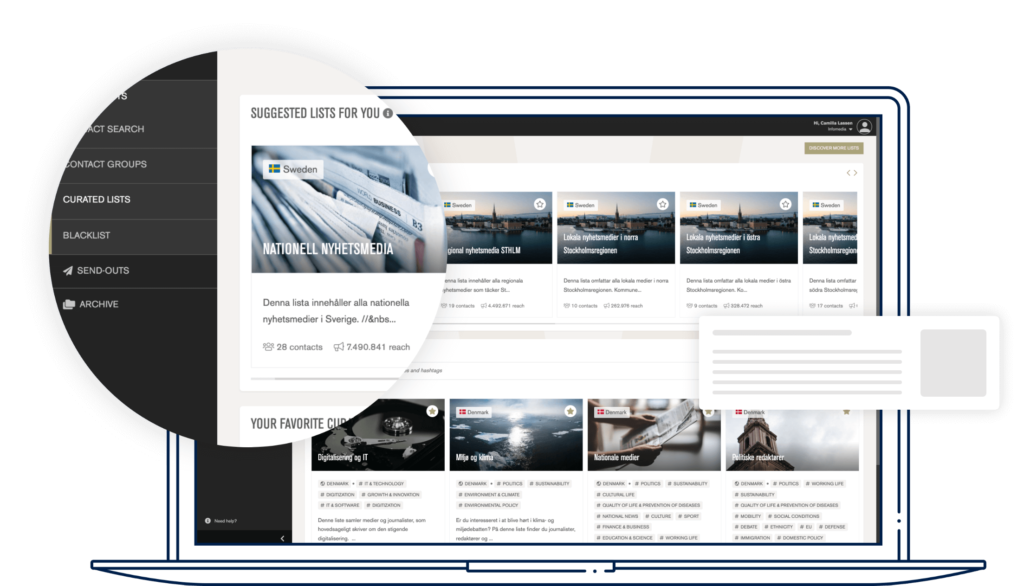 We help implement VOCAST so that the platform supports your PR work.
Infomedia ensures that VOCAST is configured for you and your everyday PR work. We create synergies between media monitoring and PR to facilitate your workflows and measure the effectiveness of your work.
Our consultants help to equip you to streamline your PR work and save time and hassle with VOCAST's digital PR platform.
Contact us and hear more about VOCAST's many opportunities to streamline and document your PR work.