Media insights - about your company and the world around you
Infomedia helps companies and organizations achieve greater success through the intelligent use of data, new digital technologies, and deep insight into media and communication.
People, comprehensive data, and advanced technology are the ingredients in our solutions. We offer what it takes to navigate a complex media landscape. Locally, regionally, and globally.
Media monitoring
is valuable for everyone
Media monitoring and analyses has traditionally served the needs of PR and communications professionals. However, media monitoring can provide business opportunities beyond the scope of PR and communications and be useful to many other departments.
Here you can read more about how media monitoring and media data create value for various departments within a company or organization.
We always spot your mentions. Every day. Minute by minute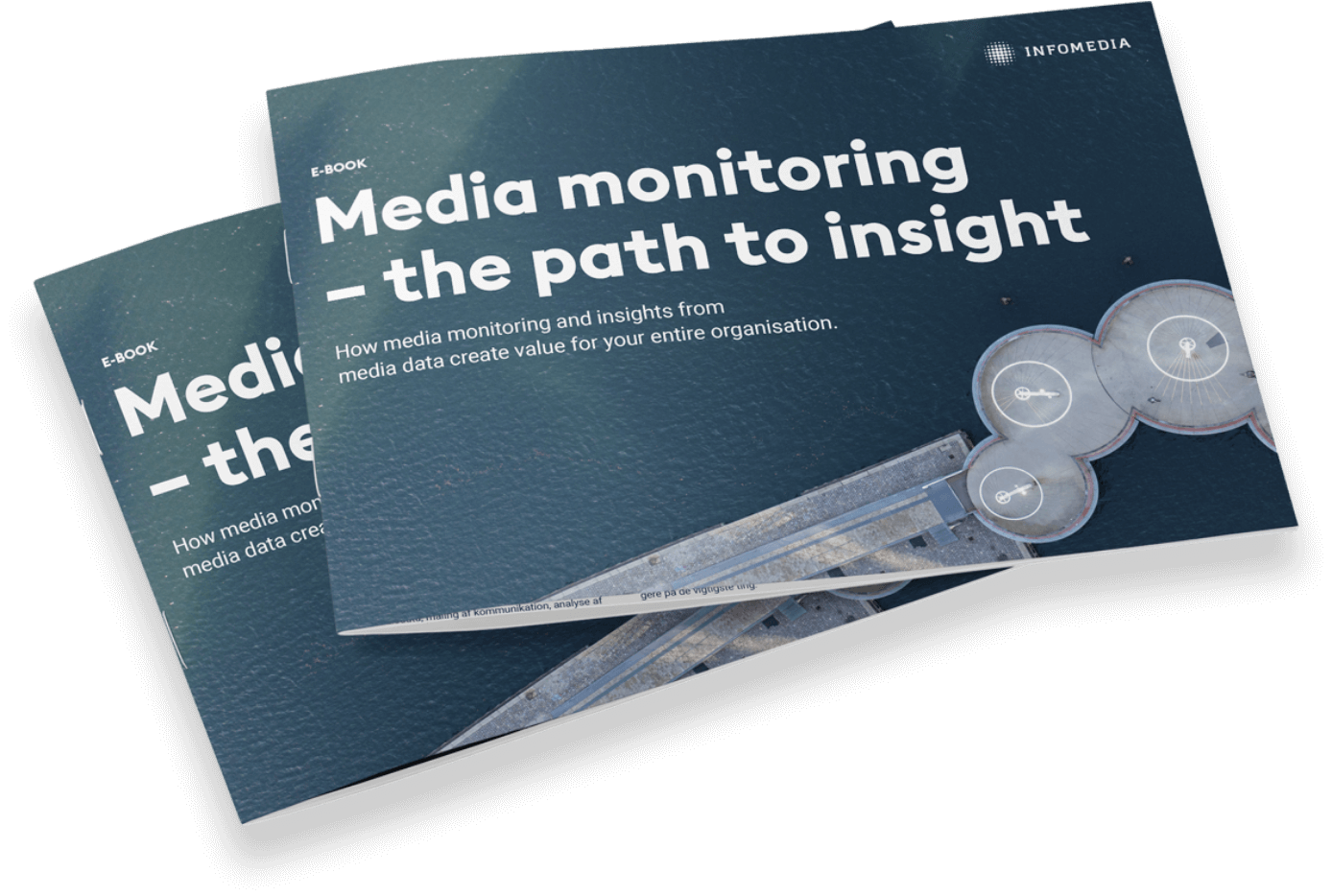 Download our e-book on valuable media monitoring for the entire organization
The right insights at the right time can be worth their weight in gold. With media monitoring, companies and organizations can minimize their risks, nurture their reputation, spot key emerging trends, measure their communications, and grow their business.
Download our e-book and learn how media monitoring can be used strategically to create value throughout your organization.
Media Analysis & Insights
Our media analysis gives you valuable insights into your business and the world around you
We provide businesses and organizations with valuable insights into their mentions, reputation, competitors and more using extensive media data and experienced analysts.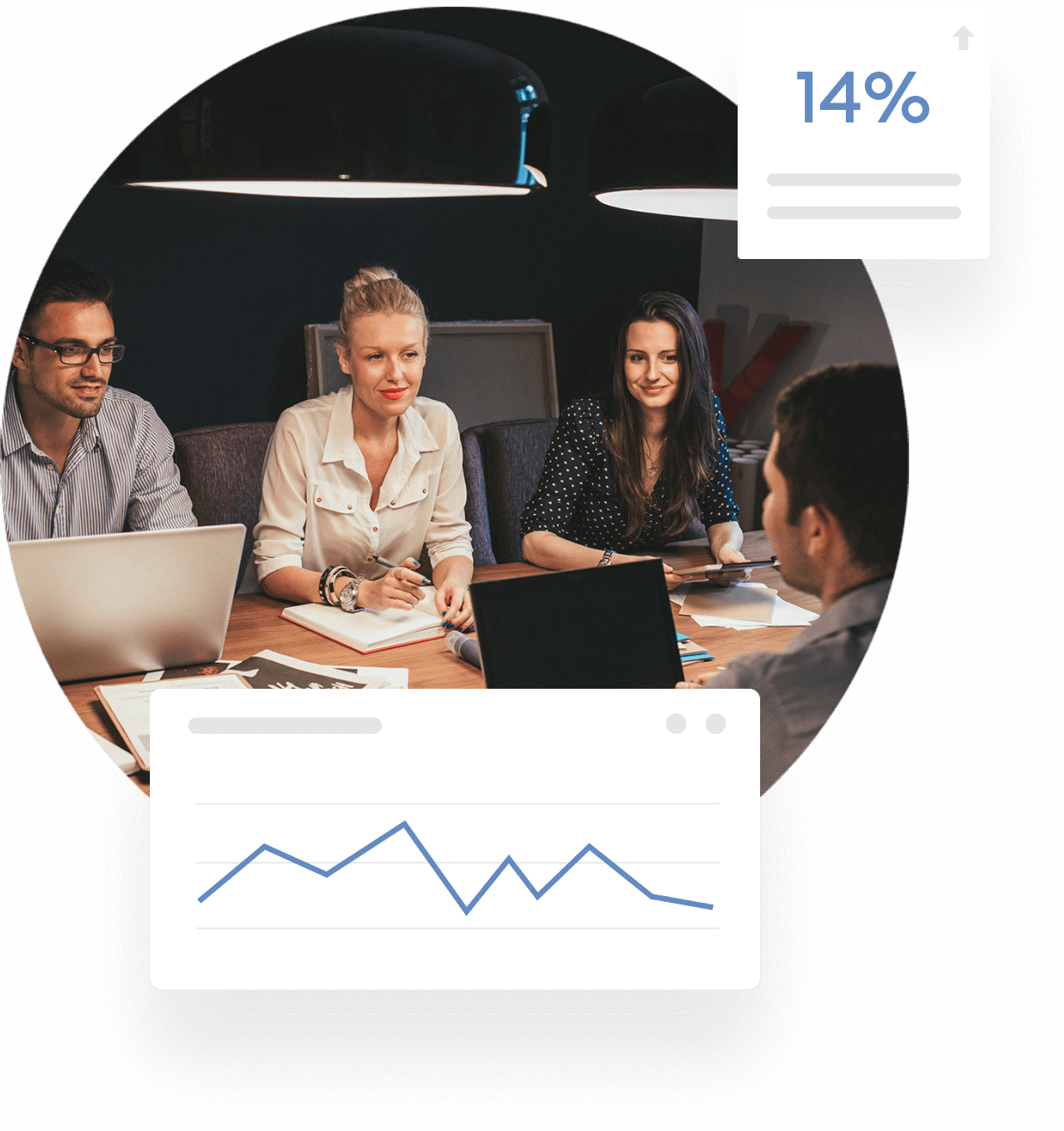 Dive into the largest media archives in The Nordics
Infomedia's media archives are the largest online-based archives for media research. Here you find historical news from all Nordic media. Such as, who said what and when?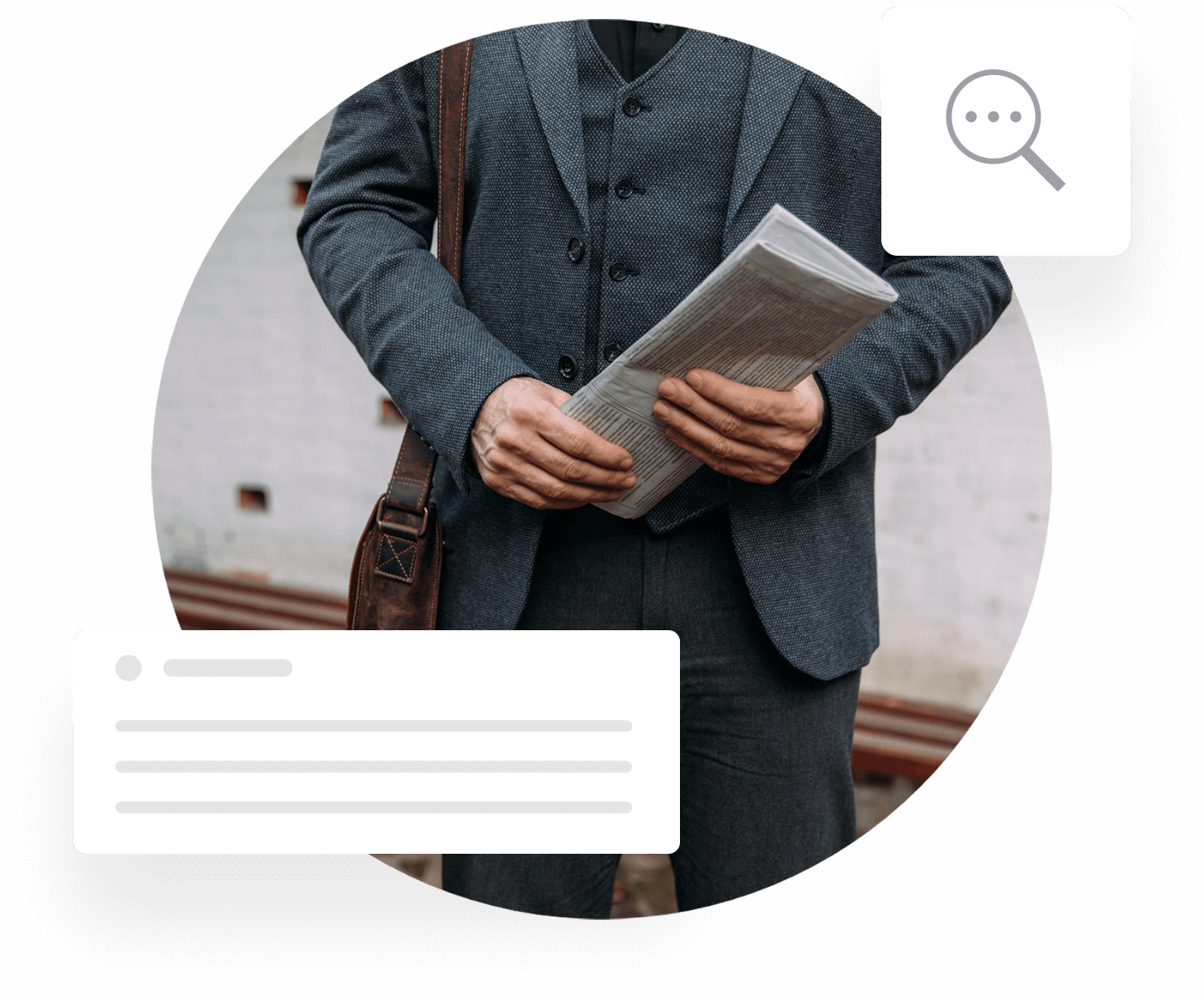 Infomedia has helped us integrate our media analysis and reputation analysis into an interactive dashboard that enables us to prioritize and target our communication efforts based on what affects our reputation. By focusing on what the data tells us is most effective, we can make the best decisions - and follow the effect on our brand reputation.
Jan Lyng Lauridsen
Director, Corporate Brand and Leadership Communication
As a communicator, it is more important than ever to act based on facts. Infomedia's analyses give us relevant insights from huge amounts of data so that we can create valuable communication and thus achieve our business objectives.
Morten Vestberg
Communications Manager, Lidl Denmark
Infomedia's in-depth media analysis has been our evidence for confronting the media that stigmatize people with mental illness. The media analysis has been of great importance in communicating our messages and prioritizing our initiatives. The changes we have created in the media's coverage of mental illness greatly shows the value of refining our initiatives based on thorough research.
Johanne Bratbo
Project Manager, Landsindsatsen EN AF OS (ONE OF US)
We are particularly pleased when our solutions are recognized for their results. Here is an overview of Infomedia solutions that have been awarded for the impact they create.
Let's discuss the challenges and opportunities you encounter in media monitoring, analytics, and the optimization of your communications efforts.